Single Side Textured

LLDPE Geomembrane
LLDPE Geomembrane Description
LLDPE Single Side Textured Geomembrane (Linear Low Density Polyethylene )w
ith Single Side Textured Surface. Made from LLDPE resin by blow film process. D
esigned for waste containment applications that require greater flexibility and elongation performance.
Superior tensile properties make LLDPE Geomembrane liners the perfect solution for applications in which flexibility and elongation are most important.
The main attribute of LLDPE making it more and more popular is its high flexibility allowing the liner to drape around any protrusions and imperfections of the existing terrain much better than with the stiffer HDPE geomembrane,Its different molecular structure makes it less brittle at low temperature, This allows for an improved stress crack resistance and a an easier weldability in col weather conditions.
LLDPE Single Side Textured Geomembranes Details
1. Width: 1m - 8m
2. Thickness range: 0.2mm -- 3.0mm
3. Standard Width: 5.8m, 7.0m, 7.5m, 8m
4. Length: As request
5. Color: White, Black, Green, White-Black, Black-White
6. Standard: GRI-GM 17 standard, GB-II Standard, GB-I Standard
7. Certificate: CE , ISO
8. Samples: Free Samples as per your request.
9. Price: Competitive Price according to your request thickness.
10. Loading: 20ft container, 40ft container
we also have Waterproof Membrane, Waterproof Membrane, Hdpe Geomembranes, Hdpe Pond Liner. Sbs Bitumen Membrane Self Adhesive.

LLDPE Single Side Textured Geomembrane

Main Function

Antiseepage and seperation
LLDPE Single Side Textured Geomembrane

Main Property
1.Good flexibility
2.For service temperature range : -70℃ ~ +110℃
3.Corrosion resistance , aging resistance
4.Excellent environmental stress cracking resistance property
5.High tensile strength and elongation
6. Excellent waterproof and heat preservation
7. Chemical and UV resistance
8. Easy for welding
LLDPE Single Side Textured Geomembrane

Usage
1. Landfills , sewage or waste treatment seeage .
2. River bank , lake dam , dam , water dam and reservoir, channel , has liquid pool ( pit , mine )
3. Metro , basements and tunnels , tunnel seepage control lining
4. Foundation and other foundation saline seepage
5. Embankment , upstream impervious blanket level , foundation vertical impermeable layer , cofferdam construction , waste disposal
7. Sea water , fresh water fish farm
8. Road , highway , railway foundation expansive soil and loess of the waterproof layer
9. Roof impervious
Geomembrane Production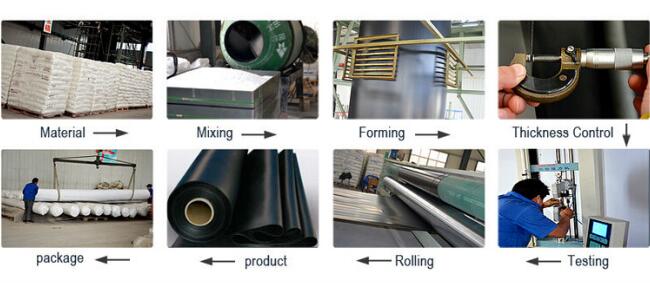 Geomembrane Package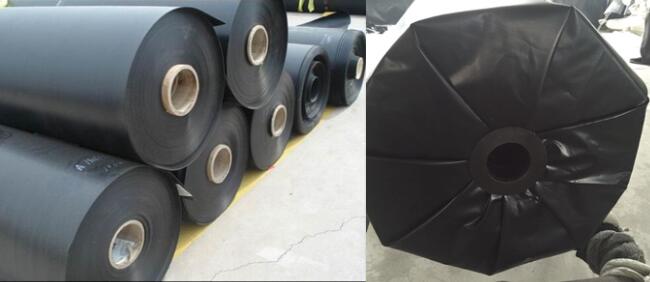 Geomembrane Application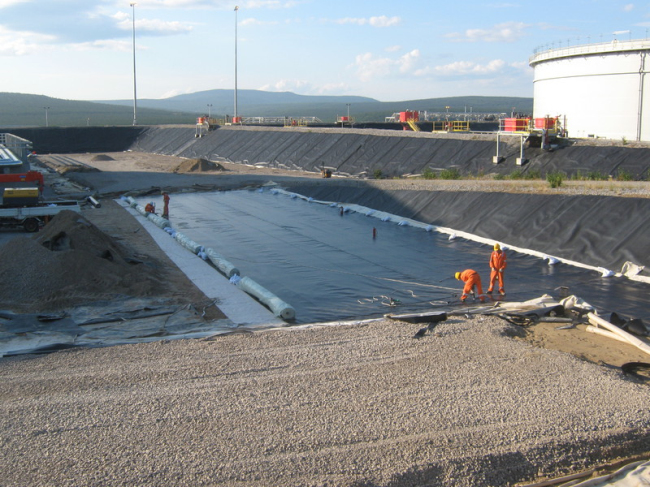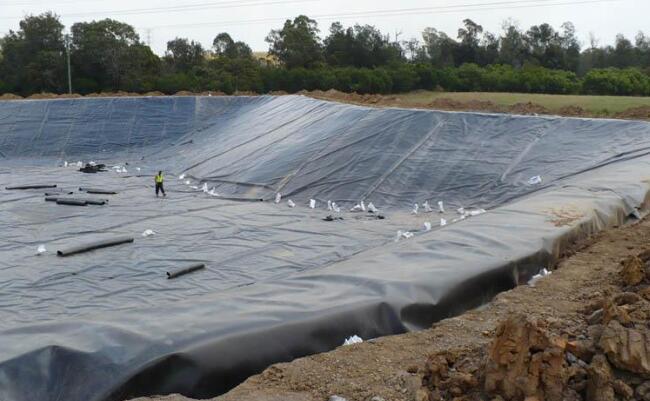 Группа Продуктов : Геосинтетики > Линейка геомембраны